Watch this video.. Turn up the volume!
Why am I on my Waverunner? Because that's my office And I CAN!!

Below is my 13 Steps To Local Online Success! … Plus over
$400 OF FREE GIFTS BELOW THIS VIDEO!


Mike Stewart's 13 Steps to a Local Business Foundation for Traffic & Conversion
Do you have all of these items in place?

Best Practices for Local Businesses
No matter what your business is, people today find you online,  more on their phones than ever before, and from the information they find will decide to spend money with you or just move on to someone else one click or thumb swipe away looking for who they believe has the solution and offer they are looking for. People spend money when they are convinced and trust you have what they want, need or solves their problem. Finding you is called traffic, deciding to engage with you or buy from you is conversion. Master traffic and conversion better than your closest competition, you win!
Mike Stewart 2020
Steps to Local Traffic and Conversion For Each Website
Own and control the perfect .com URL, web address, others ok, but we are in a .com world – Consider owning your .live name as well

Own and control secure hosting with a reputable host. I use and sell https://DomainsYouControl.com Make sure you have SSL, secure socket layer connection.. Google and  all browsers require it or give you an unsecured warning that scares off customers.

Master a content management system (CMS) WordPress is the world's most used web CMS. Wordpress is responsive so works on all devices. When done correctly opens up for management of great content such as text, photos, audio and video. Content is still king online and video the biggest opportunity. Fresh content creates search engine indexing, relevancy, and increases being found for more money making key phrase searches

Make your brochure conversion content current and add updates on regular basis – blogging or online newsletter

Make your blogging audio and video which is podcasting – a way to promote and advertise your business for free

YouTube associated channel and regular content configured with back links, descriptions, annotations and tags optimized correctly for SEO

Google Analytics, you can't improve what you don't measure

Facebook Business pages, events and groups for more engagement and back links Posting great content, going live, re-purposing content from website, YouTube and live streams

Google Places configured and implemented – Get 100 plus 5 star reviews.. no excuses, do it! Then go for the next 100.. NEVER STOP GETTING 5 STAR REVIEWS!!!


Moz.com Moz Local after all above is in place – RevLocal and Tradewind Software.. ask me about that.. not free, but  really important

Optional – Email marketing from subscriber op-tins – GetGetResponse.com

Get comfortable with a live streaming video on Facebook and YouTube to house on your .live URL Watch my bi-monthly live stream marketing TV show MikeStewart.Live

Know your traffic conversion key phrases. Only spend money on paid after you know your money making key phrases. Google Adwords, YouTube Ads, Facebook Ads, Facebook Video, Yahoo Search, Bing Paid Search being the biggest places to buy traffic. But this is only after you know your phrases, and you experience conversion from steps 1-12
One of the biggest opportunities online is audio jingle ads with SERP Terms. Learn more at SerpMusic.com click here.

Some businesses can have multiple websites, but these steps are done for each URL and the content unique to each one. When you master one, then you can move on to another.
Call me at 770-826-3662 to discuss how to get all 13 steps optimized and performing for your business.
---
My video blogging training –
Instant Video Blogger
($37 Real Value)

---
YOU NEED TO BE CONTENT MARKETING.. A GREAT PLACE TO START IS LET ME SETUP YOUR PODCAST!
Podcasting Slides and Gary Vaynerchuk Content Model
Subscribe to my live stream & podcast as well!
MikeStewart.LIVE

 Want to have fun 60's singalong party at your home, function or event.
Book the NashvilleBeatlesJam.com Click here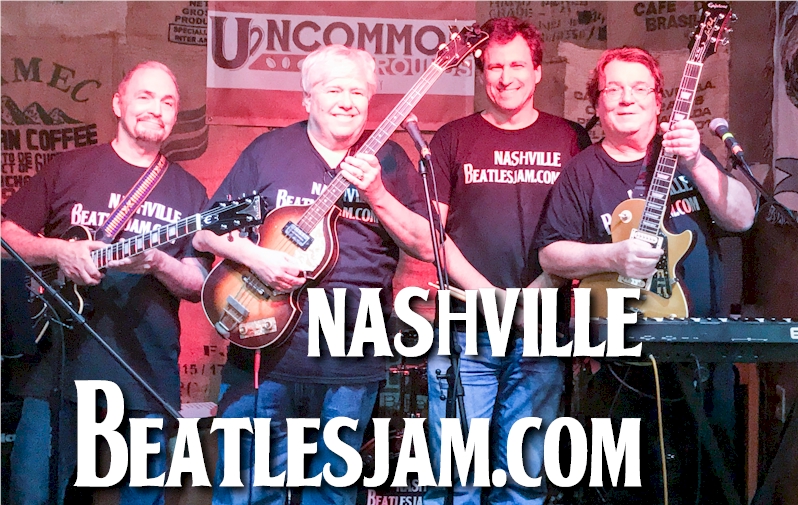 ---
Want to spend a FREE hour to review what your online presence and how you are doing on the 13 steps?
Don't email, call my cell with tap to call button below and let's schedule a a FREE 1 hour consult! You won't regret it!
Call 770-826-3662 if not on your phone.. but really who isn't on their phone these days?